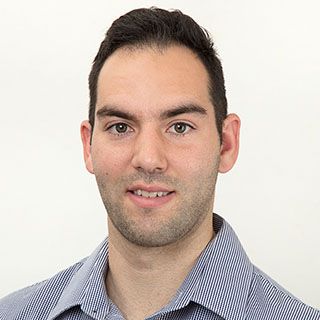 Bill Kagaras
Physio Inq Business Partner
From a young age, Bill has always had a passion for physiotherapy. Having played football (soccer) at an elite level for a number of years, he was a 'regular' at his physio and came to appreciate the assistance that physiotherapy had in his sporting career and general well-being.

Bill graduated with a degree in pre-medicine at Judson University in Chicago, USA and a diploma in Massage Therapy prior to completing a Doctors of Physiotherapy at Macquarie University. Prior to opening Physio Inq McMahons Point, Bill worked for Physio Inq Engadine for a number of years. It was here that he had the opportunity to be mentored by highly experienced senior physiotherapists and was able to develop and refine his knowledge and technical skills. Bill was fortunate to be surrounded by a supportive team that gave him the opportunity to grow and progress his career and lead him to the next chapter of his life as a business owner at Physio Inq McMahons Point.

Bill treats all different types of injuries, but his main areas of interest include lumber-pelvic pain, football/soccer injuries and headaches/migraine related conditions. Bill can also work with people with chronic cardiovascular conditions to assist with clearing management and advice on exercising with chronic conditions.

Everyone has a different story for their cause of injury, and Bill enjoys problem solving with his patients to help them achieve their goals and get them back to their everyday duties symptom free! It is all about delivering the highest quality of healthcare to each person.

As a local, Bill is excited to be able to bring a high standard of physiotherapy care to the local community. Outside of the clinic you will find Bill playing soccer, having a meal at the local cafes and walking with his wife along the scenic coastal tracks of North Sydney Harbour.